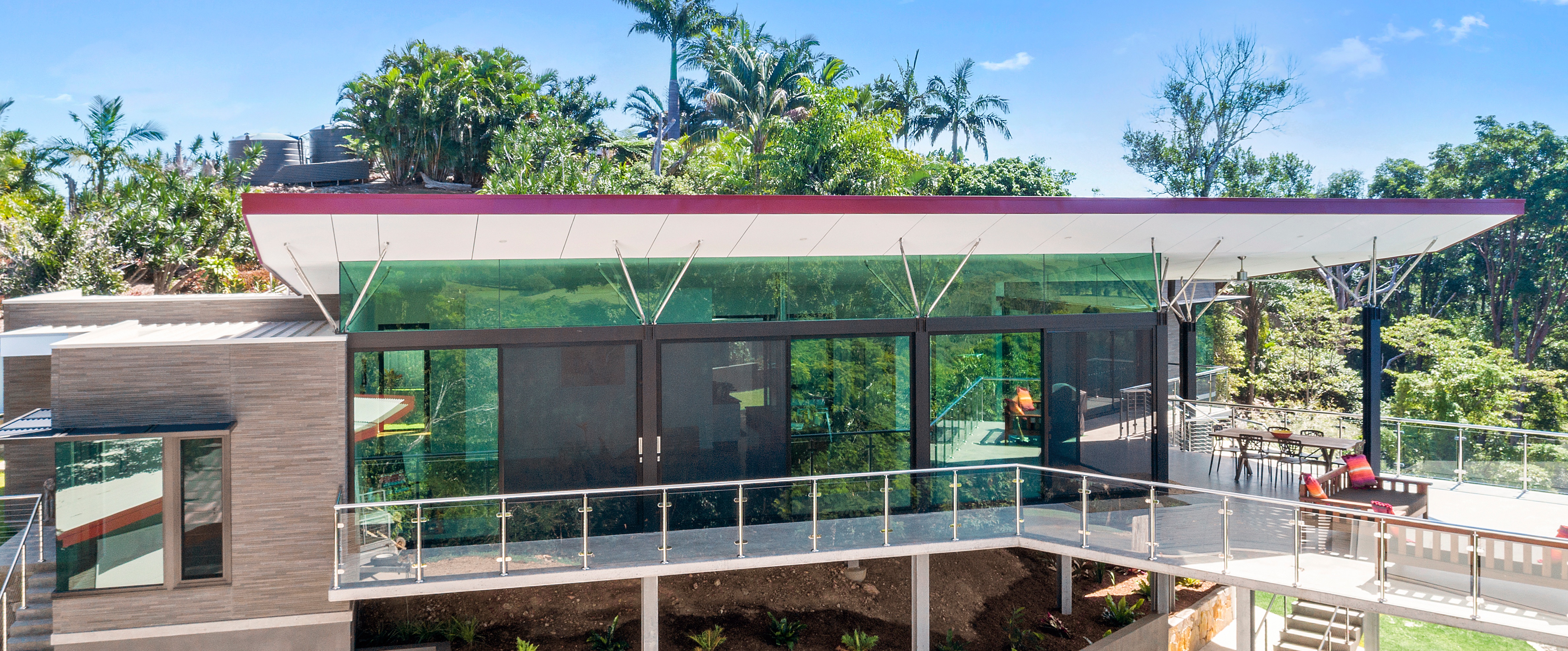 This breathtaking home in Northern New South Wales features stainless steel balustrade with glass paneling on the elevated patio and complimented with wire balustrade on the staircase and entrance area.
The home designed by architect Paul Jones from the architectural firm Ocean Arc in Byron Bay, was built by S J Reynolds Construction and completed in late 2017.
The extensive stainless balustrade systems were supplied by Miami Stainless and installed by Keen As Building Services. The project consisted of over 80 stainless steel posts and more than 100 lineal meters of custom cut handrail.
Miami Stainless has Autodesk Revit Files for all our posts, wire and glass balustrade systems available for download from our specifications website spec.miamistainless.com.au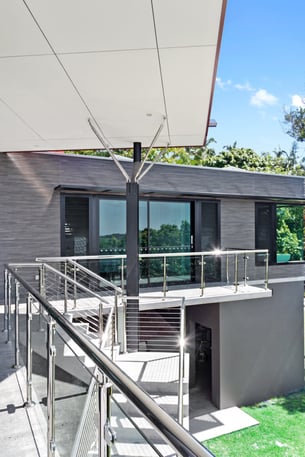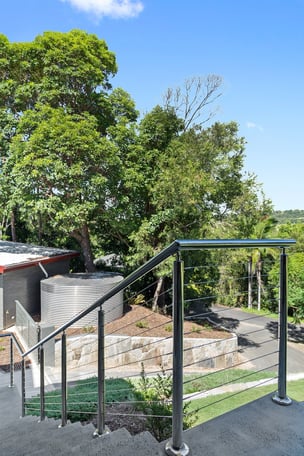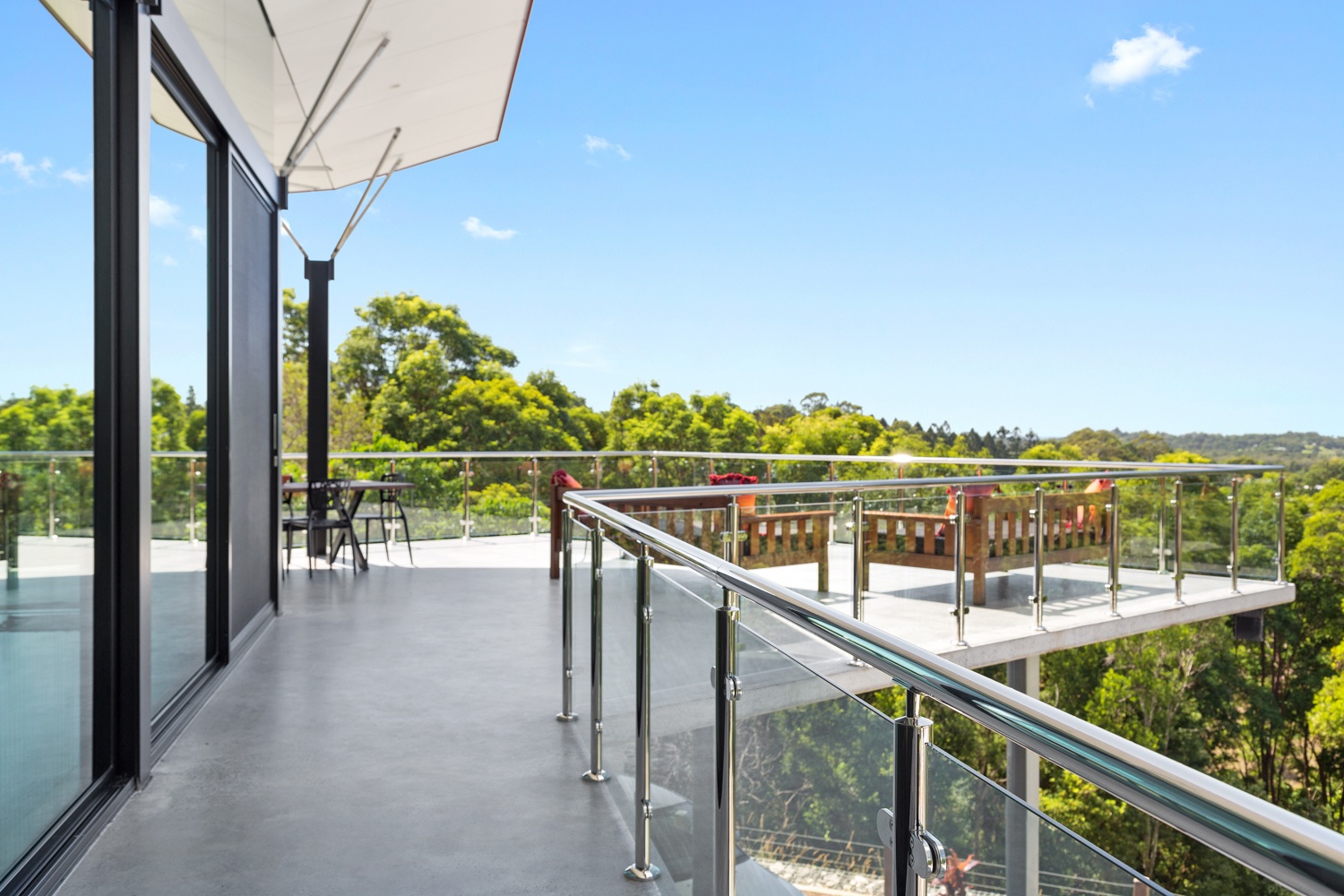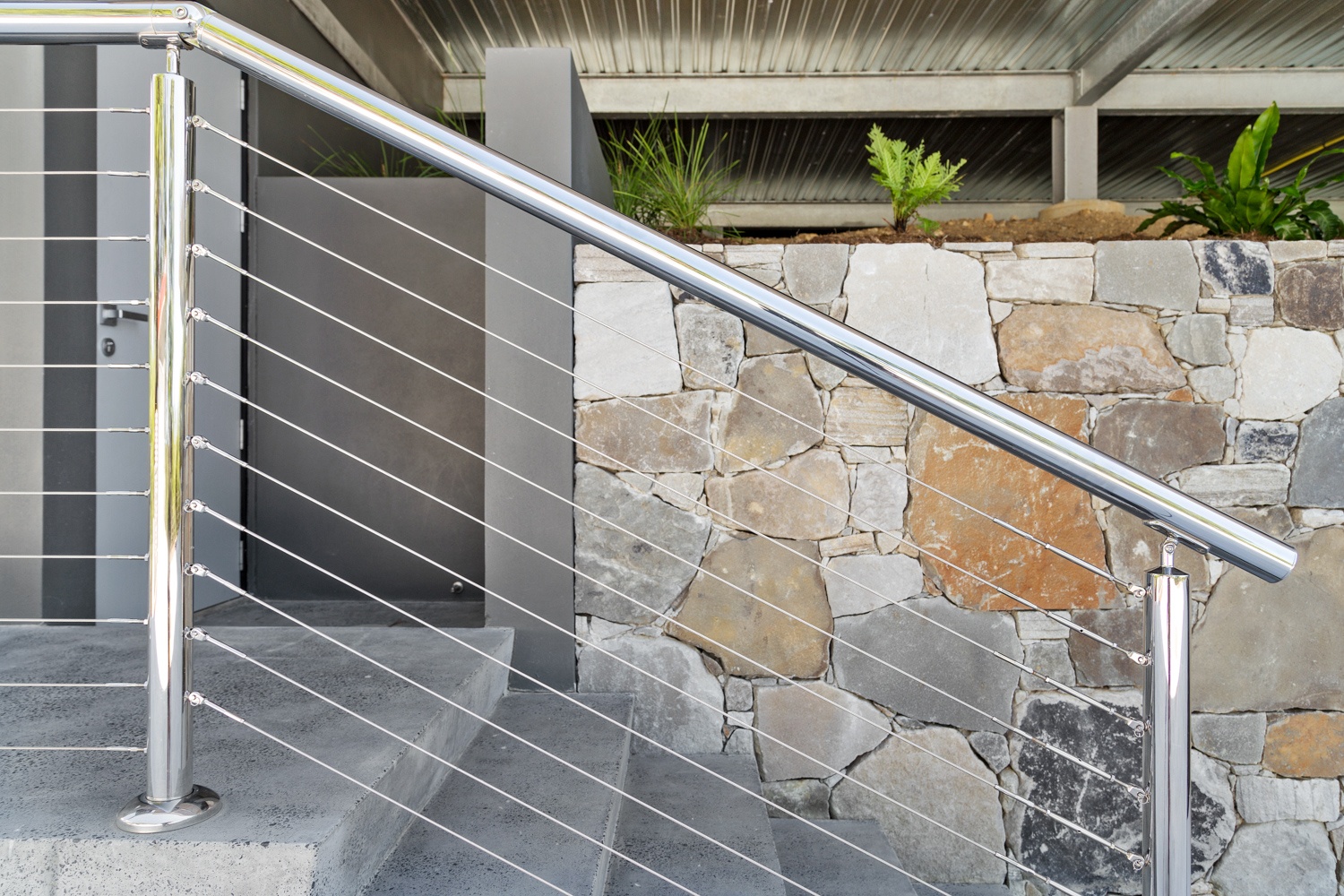 Architect
Ocean Arc
Builder
S J Reynolds Construction
Balustrade Installer
Keen As Building Services