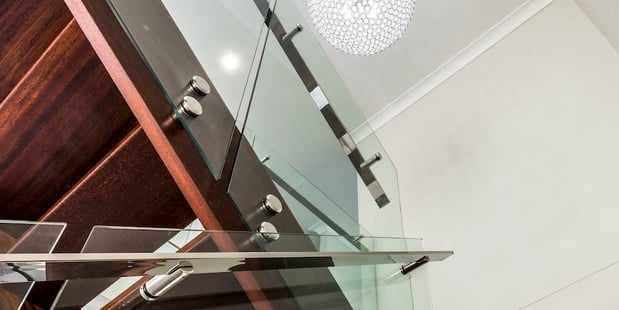 Today we explore the range of stainless steel handrails we stock at Miami Stainless. Our range comes in ready to install / DIY style handrails and custom made handrails.
Stainless Steel Round Handrail
The most popular of our handrail range is the stainless steel tube is 50.8mm in diametre (2") round handrail with 1.6mm tube wall. Available in satin finish or mirror polish the round handrail is cut to size and has a huge range of handrail brackets and handrail saddles. We also stock 25mm (1") tube however this is not recommended for handrails.

Rectangle Hollow Handrail
The stylish RHS Rectangel Hollow Handrail has been a very popular handrail section for 2016 and 2017. The increasing trend for glass staircases has led this increase in popularity of the RHS handrail. This stunning style comes in mirror polish and stain finish and has a range of standoffs and connectors to suit any custom project.

Stainless Steel Square Handrail
Square handrail is also another propular options. Available in mirror polish and satin finish the square system is available in 50.8mm (2") and can be custom cut to suit your project. Our square tube is also a great option for posts.