All our quality balustrade & shade sail products along with our new range of marine, tensile architecture and green wall ranges.
To download a copy, click here and complete your details.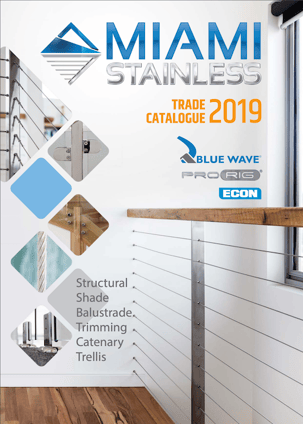 You must be logged into the website to view Trade prices and Trade Catalogues
1800 022 122
www.miamistainless.com.au info@miamistainless.com.au
MIAMI STAINLESS PRODUCT
E-BROCHURE
Get this stunning 18 page electronic product brochure featuring Miami Stainless balustrade and fencing products used in variety of locations.
Visually Appealing - beautiful images of Miami Stainless products
Great Marketing Tool - email customers to showcase products available
Ideas and Suggestions - a picture paints a thousand words, great ideas for projects