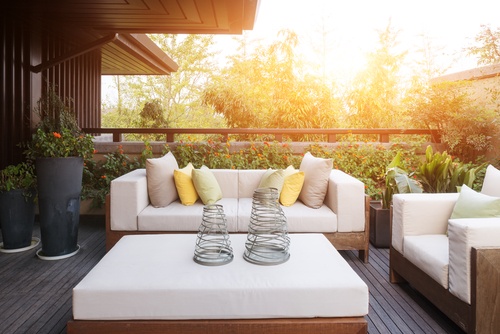 How you design the exterior of your house speaks a lot about how you prefer to live. Many people spend thousands of dollars on the exterior appearance of their home. Of course, having a deck on your property is a great idea.
It greatly improves the aesthetic appeal of your place and also enhances the value of your property. However, maintaining a deck, or an alfresco, is not as easy as it looks. There are plenty of different things that you can do to improve the visual appeal of your deck or alfresco. In the following article, we discuss eight of the best ways by which you can improve the aesthetic appeal of your outdoor fixtures.
1. Get a Shade Sail Installed
Getting a shade sail installed outside is a fantastic way to improve a home's aesthetic appearance. These sails aren't just visually pleasing, they are also quite functional. With a shade sail installed on the alfresco, you will be able to shield yourself from the rays of the sun. This way, you can easily spend time outdoors without worrying about the heat or sunburn.
2. Plants
Having some potted plants around the deck is a great way to improve its appearance. Plants can liven up any space, and having some flowery plants around the corners of the deck is a fantastic idea. Use wire garden trellis for vertical gardens to hide unsightly fences or prying neighbours. Adding plants is going to make the deck look a lot better and can also add privacy.
3. Furniture
Put up some comfy furniture on your deck so that you are able to really enjoy the time that you spend outdoors. Put up some comfy sofas, a few chairs, and a table so that you have everything that you need. Add a splash of colour with cushions or even large weather proof beanbags
4. Polishing
Decks are made of wood, and throughout the course of the year, they begins to lose their shine. You will need to get the deck polished at least once every year to maintain its original appearance and get the true effects of classic wood.
5. The Fencing
You can either get a stylish balustrade installed around the deck or you can opt for unique glass balustrade or pool fencing. Having adequate fencing around the deck is very important, especially if it's installed at an elevated height. You have several different options available when it comes to installing the balustrade or the fencing, so choose carefully!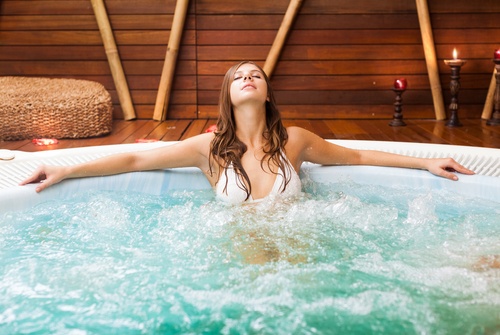 6. Spa Bath!
Why not make a splash with a spa bath or hot tub installed out in the deck? Not only do they make a great focal point for your outdoor space they are great for tired aching muscles and are a relaxing place to enjoy a wine; a spa bath guarantees you'll enjoy your time outdoors!
7. Sound
An excellent way to improve your deck is to add a set of speakers that are properly covered and shaded. During those off days, you can just chill out with some good music in the background!