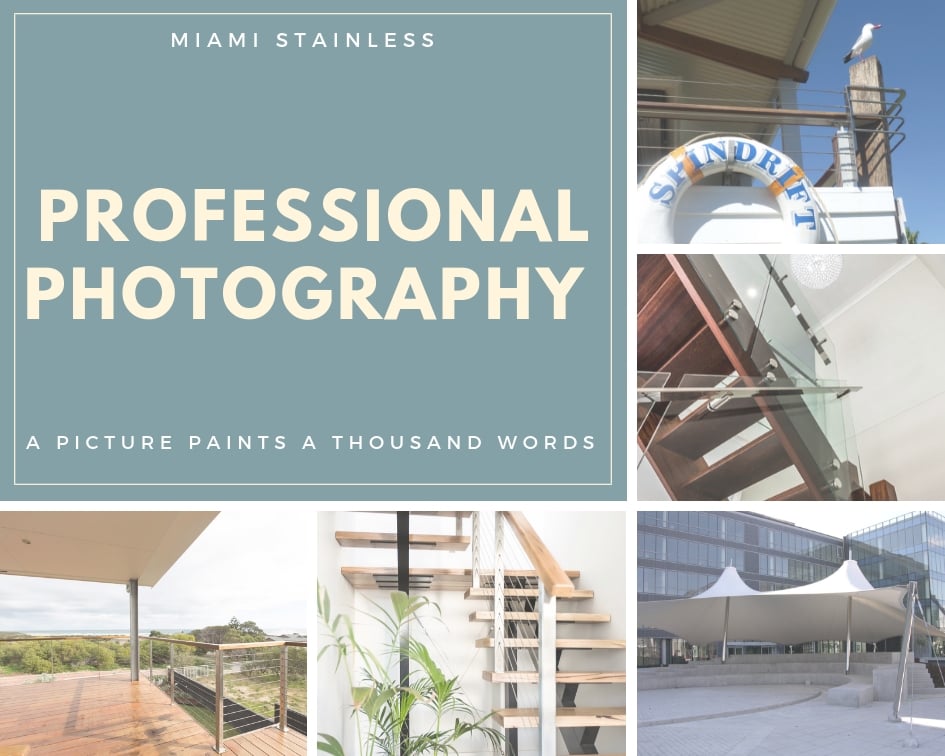 Do you have a fantastic project using Miami Stainless products?
If yes, then we'd love to hear about it! We are offering free professional photography to a number of selected projects over the next few months.
The successful projects/companies will also be promoted on our social media channels & marketing materials and we will provide you with a full copy of the professional photographs for you to use within your own marketing.
If you believe one of your projects is 'picture perfect', has used Miami Stainless products and you would like to be considered please email or text a photo of your project with company and project location details.
Email: marketing@miamistainless.com.au
Text: 0410 786 223
This offer is available to customers across Australia only.