One of our great customers Plant Trade Nursery sent us some photos of their recent green wall gardening job.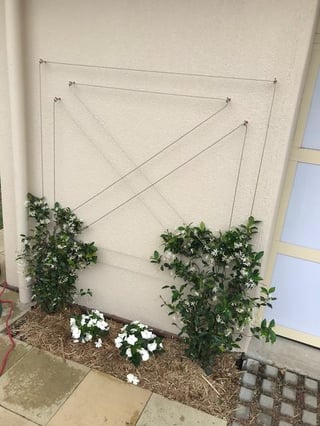 The design of criss-cross surrounded with a box wire frame was used to improve the asethetics of the plain walls and fencing surrounding the courtyard.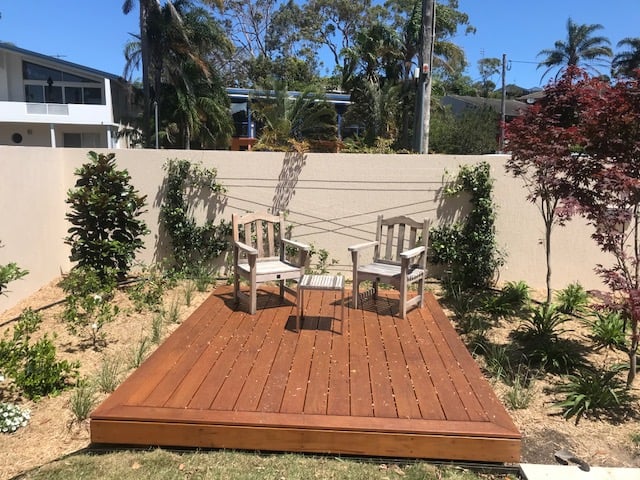 Green wall trellis is a new style of job for the nursery and our helpful sales team were on hand to provide advice and guidance in selection of the best products to achieve the customers desired look. For this project they used the easy to install DIY wire system, using screw eyes and turnbuckles for tensioning. This method allowed the nursuery team to measure and cut the wires onsite, attach the fittings and install the entire wire trellis system quickly and easily. If you would like to know more about this project call Plant Trade Nursery.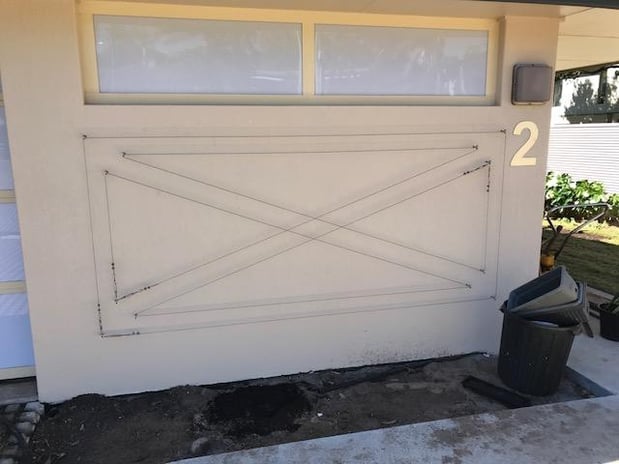 The installation for this type of green wall is easy enough for DIY renovators or home gardeners.
Got a project you would like help design or quoting on? Visit our Garden Wall Trellis quote page and enter your details and one of our helpful staff will get a quote back to you soon.