The iconic Miami Tavern on the Gold Coast has recently finished a complete refurbishment and now features our Miami Stainless wires throughout their alfresco areas on the ground floor.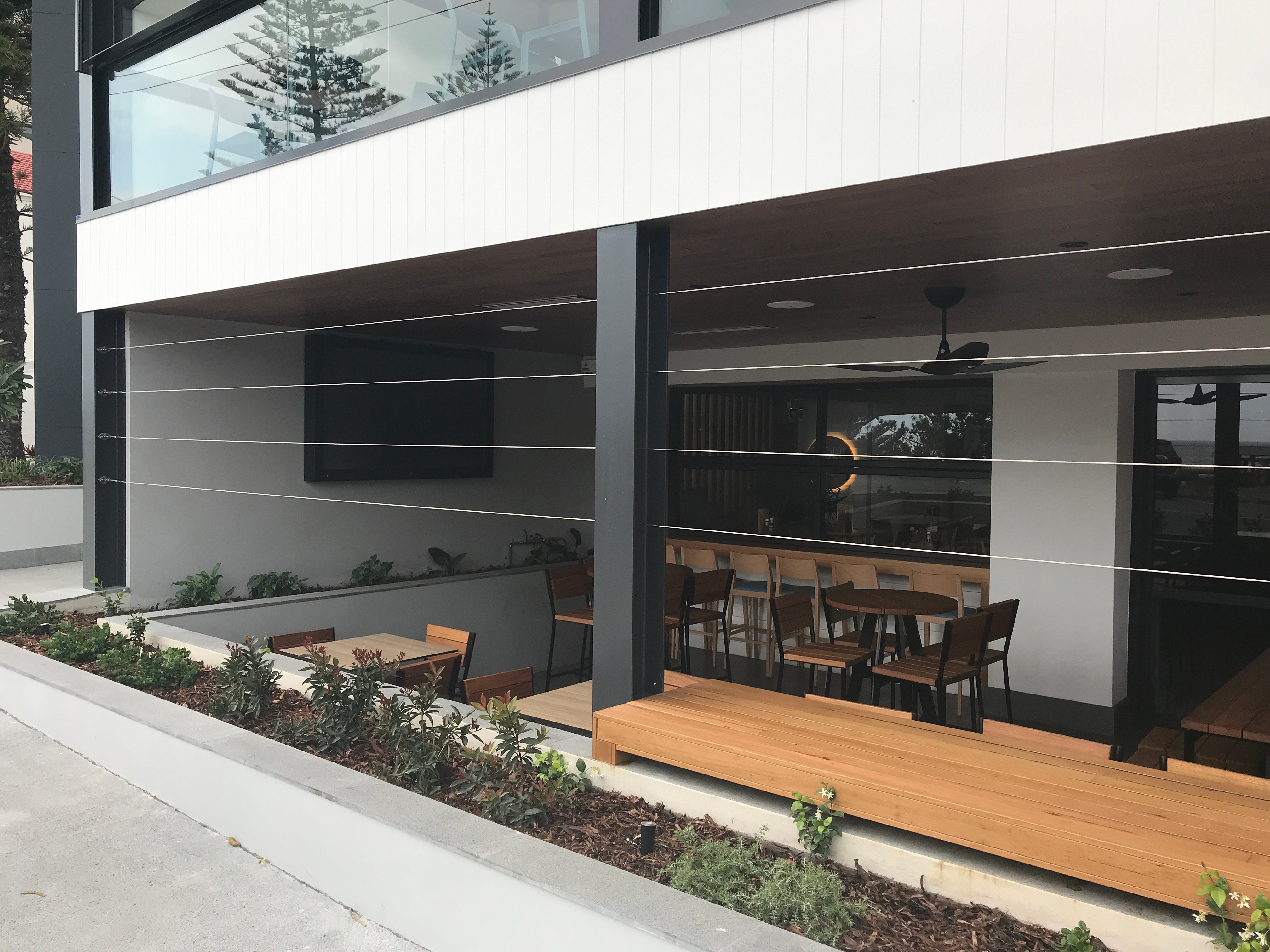 Local business North Sun Commercial Interiors completed the installation using a range of Miami Stainless steel products in both horizontal and vertical installations.
Using 5mm 1x19 wire rope the green wall sections were secured using 8mm Jaw/Swage Bottlescrews and fixed to 90mm Diamond Pad Eye.