Spring has arrived and now is the perfect time to get your outdoor entertaining area ready for warm spring afternoons and cool summer evenings.
Here we have some great cost effective and practical ideas for your outdoor space, that won't break the bank.
Inspect Your Deck
This seems like an unlikely topic to start with, but decks needs regular, ideally yearly inspection to ensure its safe and durable enough to cater to your summer parties! Take the time to inspect the deck, looking for:
Loose screws or nails that are popping out. These could cause someone to hurt themselves. Ensure all nails and screws are replaced or tightened.
Look for warping, damaged or loose decking boards or handrails. Weak or rotting floor boards should be removed and replaced. Handrails and posts should be replaced if there is sign of fatigue. For longevity replace timber for stainless steel handrails and posts.
Tighten any loose balustrade wires. It is National Construction Code Regulations to ensure a safe and reliable balustrade system if your deck is over 1 metre off the ground.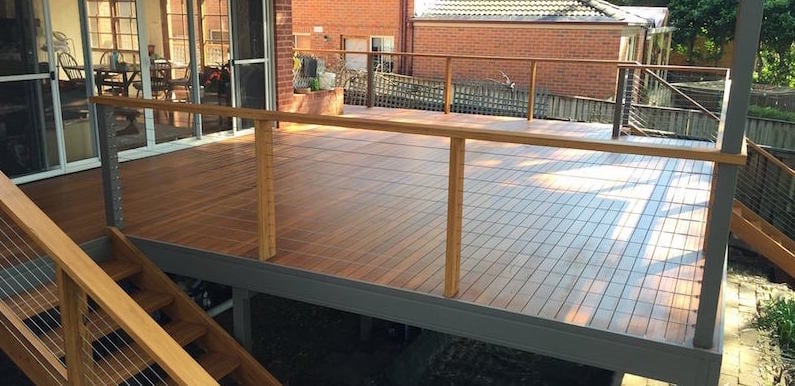 Clear Out The Clutter
As we head into Summer storm season now is the perfect time to into the yard and clear out all the unnecessary foliage in the gardens, old junk laying around the yard and leaves in the gutter. A bit of effort now will help prevent overflowing gutters during the downpours or dangerous objects flying about during those afternoon Summer storms.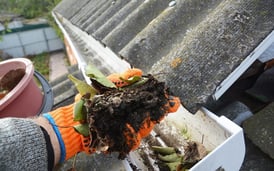 Improve The Aesthetics With Vertical Gardens
Although safety is important, so is a beautiful outlook. A simple and effective solution to privacy issues, shade or unsightly walls is vertical wire green wall gardens. Green wall systems are easy to install and come in kit form or custom design.