Over the years the stainless steel hardware market in Australia has been flooded with suppliers from all over the world. Unfortunately, this has left the Australian market open to inferior stainless hardware, where tea staining, rust and even failures can occur.
With a large portion of the population situated in close proximity to coastlines, Australian hardware needs to be of the highest quality to avoid corrosion. I know it's a cliché but 'not all stainless steels are created equally'.
It is commonly understood that the grades of stainless, such as 304 and 316, are a guide of the quality of the steel. These numbers are indicators of the chromium and nickel content in the stainless, with 316 known as the most corrosive resistance of the two.
Miami Stainless looks beyond just these factors when sourcing steel. We ensure the highest quality raw material are being sourced and rigid quality control processes are being implemented during the manufacturing of any product we supply. These control measures ensure that our products perform at the optimum level, in many cases better than 304 and 316 hardware available from other suppliers.
This difference in manufacturing was obvious on a project completed recently using a mixture of Miami Stainless hardware and a competitors' hardware. The project consisted of vertical green wall systems. Both installed at the same time, within close proximity to the beach, with the Miami Stainless hardware installed at a closer proximity to the beach than the competitors. Within a few months of being installed competitor 316 grade hardware is showing signs of corrosion, whereas the Miami Stainless 316 grade hardware is unaffected.
That is why when specifying stainless steel hardware, we believe that designers should include the suppliers details also, to protect the projects long term aesthetics and more importantly, safety.
Competitor 316 Grade Stainless Steel Hardware - Corroding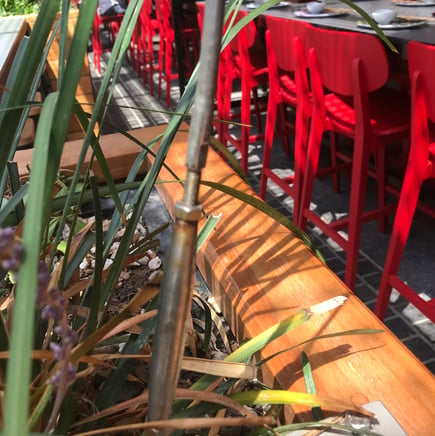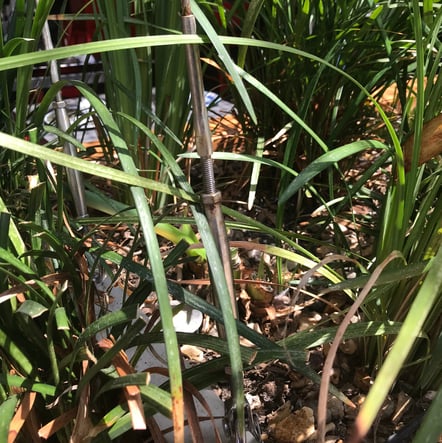 Miami Stainless 316 Grade Stainless Steel Hardware - Not corroding